Project BG05M2OP001-3.004-0001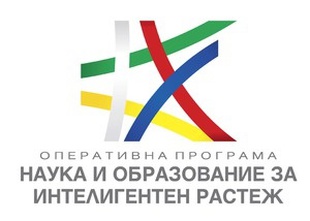 Contract: BG05M2OP001-3.004-0001
Procedure: BG05M2OP001-3.004 "Adult Literacy – Phase 1"
Beneficiary: Ministry of Education and Science
Title: "New Chance for Success"
Partners:
Ministry of Labour and Social Policy;
Employment Agency;
State Agency for Refugees with the Council of Ministers
Duration: 21 September 2016 - 31 January 2020
Total budget: BGN 19 070 732,00
SUMMARY:
The main objective of the project is to facilitate further access to general and vocational training and, accordingly, to participation in the labour market. The project creates conditions for the development of the lifelong learning system and has a positive effect on the future professional realization of the learners. The project activities are aimed at building up a system of knowledge and skills needed both for continuing education and for subsequent involvement in qualification training in certain professions. The main activity is related to the organizational and methodological provision of training process.
The activities of the project are related to the organization and conduction of literacy courses and courses for the acquisition of competences from the lower secondary level, as well as providing opportunities for the organization of distance training. Mastering contemporary key competences is a chance for the illiterate persons to leave the risk group in the labour market. The main focus of the project is the certification of successfully completed training by promoting the need to increase and encourage literacy and by drawing public attention to the benefits of literacy, which will contribute to address at the social challenges arising from global economic processes.
RESULTS FORESEEN:
Developed and adapted curricula and programmes of training courses for adult in order to complete the stages of primary education.
A first training stage was organized and implemented, which included 3392 illiterate persons over 16 years of age.
A second training stage was organized and implemented, involving 1 627 illiterate or illiterate persons over 16 years of age.
A third training stage was conducted including a total of 2755 persons.